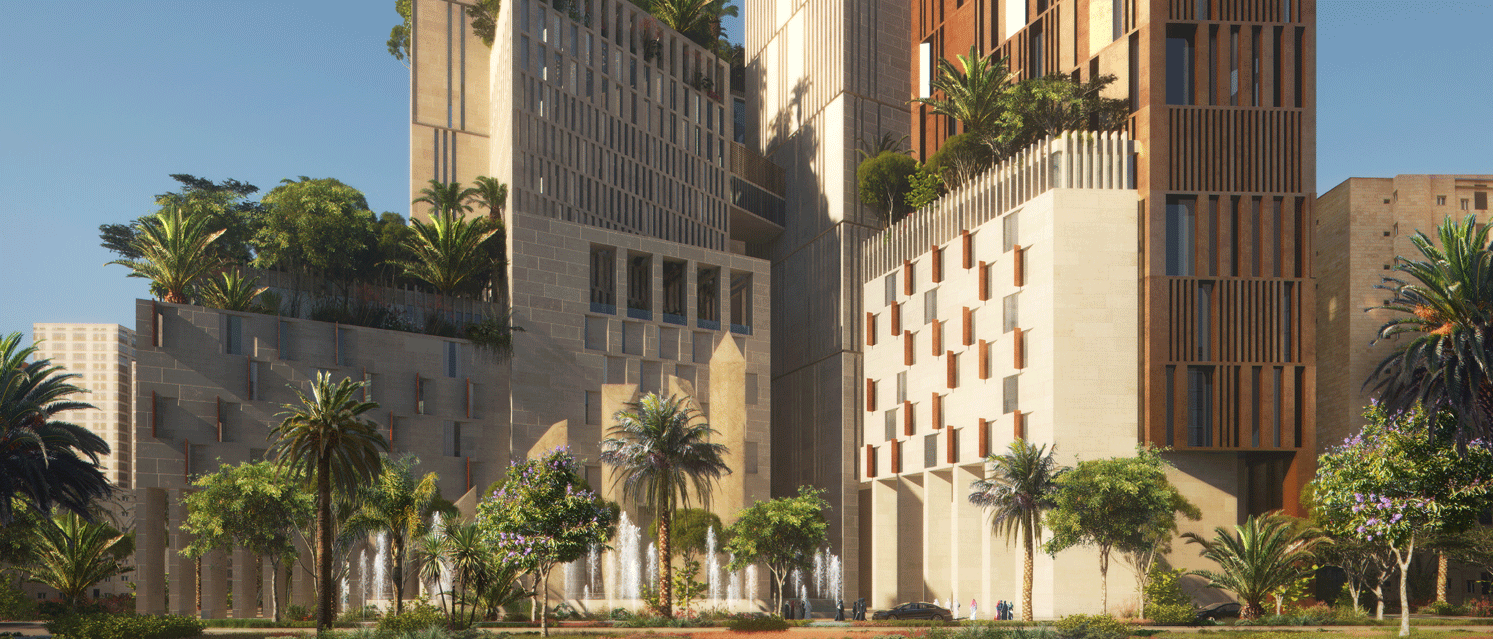 Landscape architecture - 
Eggink Designs
Pilgrim Oasis is a new mixed-use development which will provide a contemporary proposition while reflecting the prevailing Makkah character, topography and climate.
The architectural masterplan has been designed from inside out. Accepting the high density of the brief the process started with carving out open spaces. The buildings emerge around a series of public plazas, courtyards and avenues inspired by the traditional Arab city fabric and architecture. The strong cultural values of the Saudi culture are presented in the master plan layout with smaller individual buildings responding to the context.
The buildings are orientated with views towards Mina and Al Haram. Varies sizes of green roofs maximize the views to the surroundings.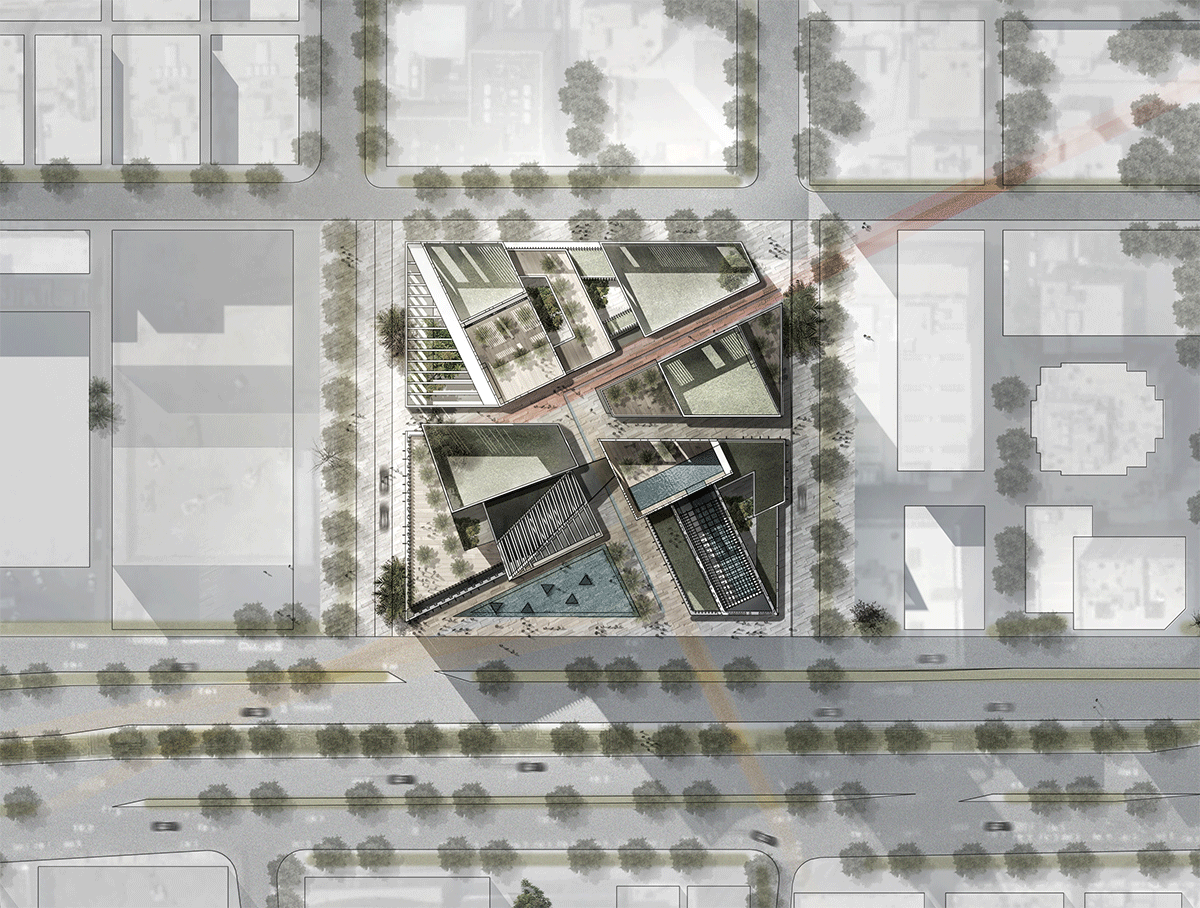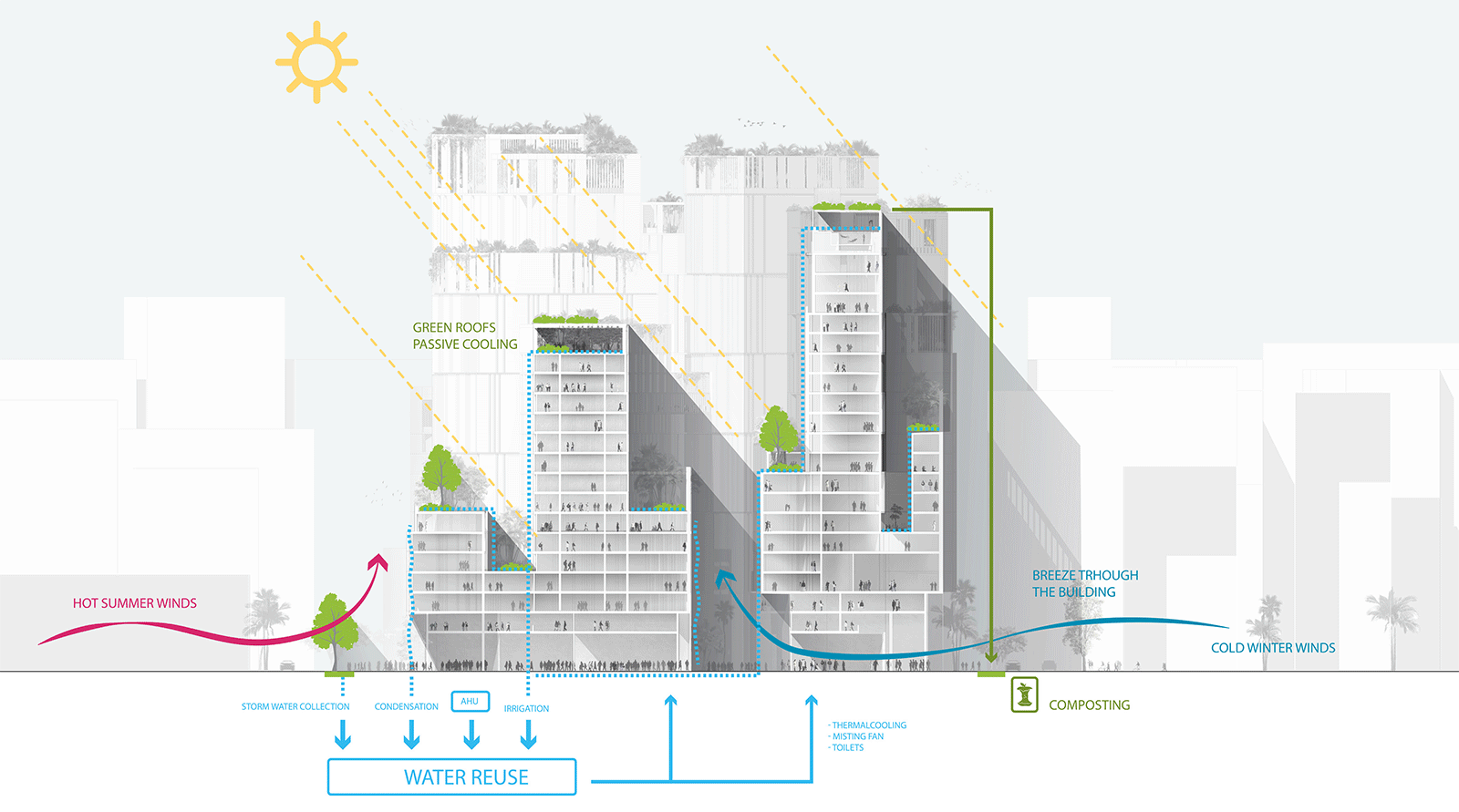 "Architecture is the thoughtful making of space"