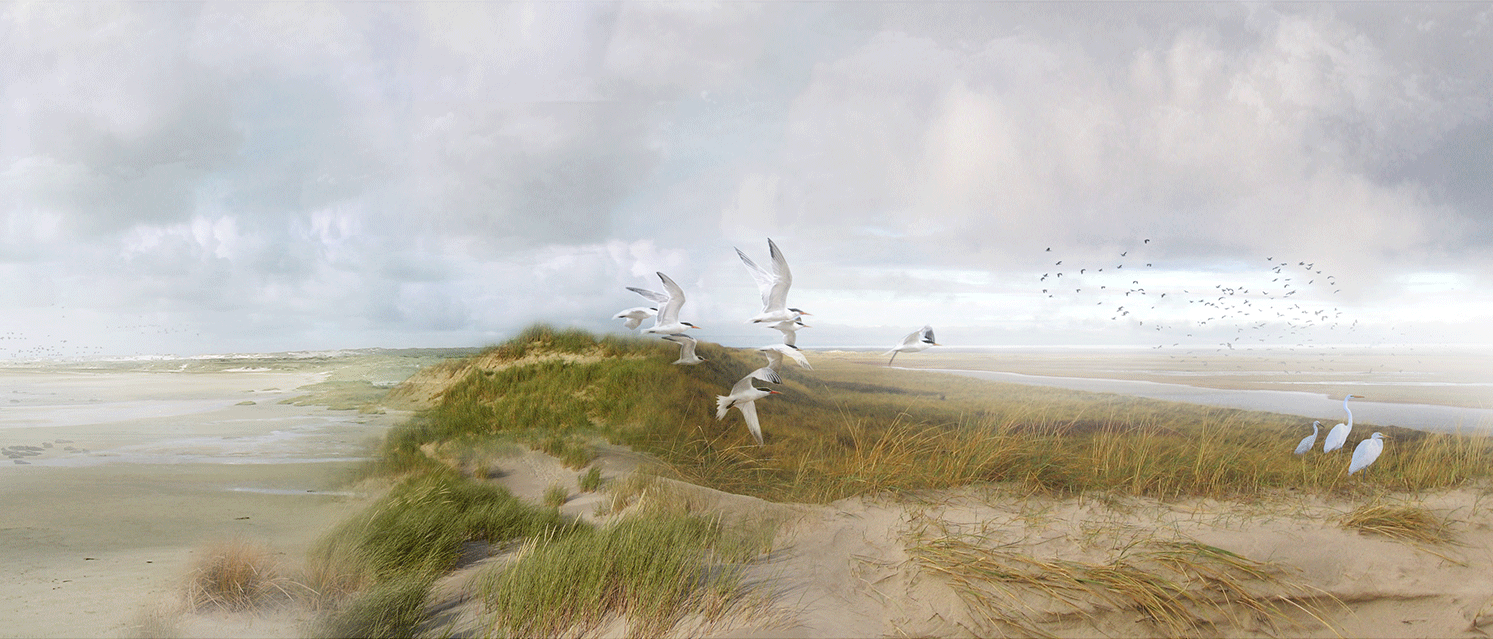 "The Future of Coastal Protection"
New York, New Jersey, USA
During my employment at West 8 - Role landscape designer
In June 2013, President Barack Obama announced the national competition, Rebuild by Design. Team WXY/West 8 responded with a bold, yet substantiated, approach to coastal protection. 
We asked ourselves: "if we had planned and designed our coasts with the dynamic effects of climate change in mind, would there have been a way to deflect storm-driven surges with a set of barrier islands located offshore?" The results demonstrated potential for saving lives and billions of dollars across the region. 
Blue Dunes is a research proposal for a string of barrier islands in response to the challenges of regional coastal resiliency in the northeastern United States. 

The resulting proposal to create an offshore barrier island chain is called "The Blue Dunes" - blue indicating their position in the open ocean and dunes for the natural landforms they mimic.