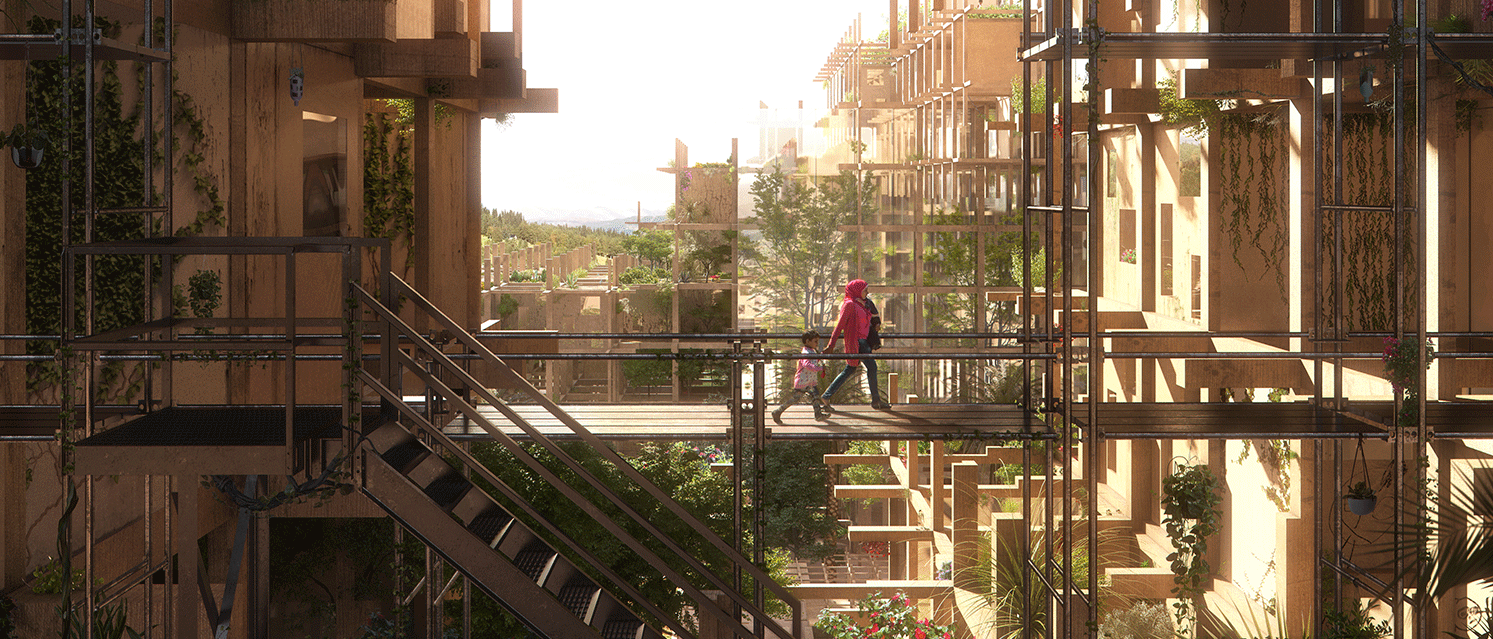 From Camps to Cities: 'Case Syria'
Landscape architecture and Masterplanning - 
Eggink Designs
Over the past 6 years, the disastrous war in Syria has claimed about 400,000 lives, most of which were civilians. Survivors flee toward what they hope will be a safer existence. Around 40,000 Syrians have migrated to Turkey, with 100,000 still waiting at the border. Border camps have become a new reality for those fleeing Aleppo. 
Objective of the project is planning and organizing the rapidly growing density of refugee camps and improving their living conditions by introducing new infrastructure that is inspired from their rich history and culture.
​​​​​​​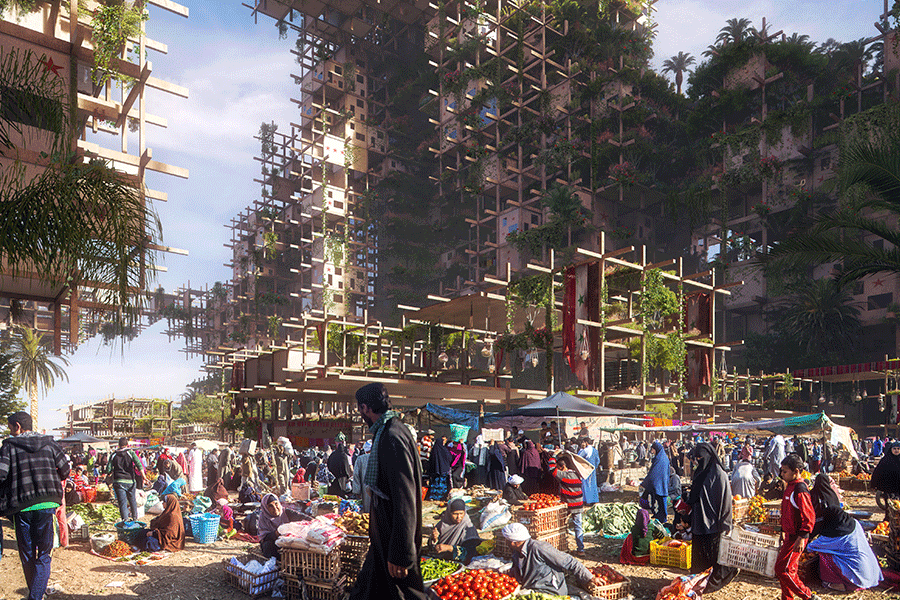 Border camps have become a new reality for those fleeing Aleppo. Hastily constructed, but inhabited for years, the refugee camp is its own type of city. In these camps people are segregated from their culture, their values and their familiarity. A future of collective healing, focuses on a sense of belonging, could create a true new home. 
The design starts with understanding the site and assessing the current problems.
The Atmeh camp on the border of Turkey has been growing rapidly in the last few years. The site is an undulating landscape of olive trees. With a small creek running through the camp. 
The landscape layers and vernacular will form the basis for the new urban framework.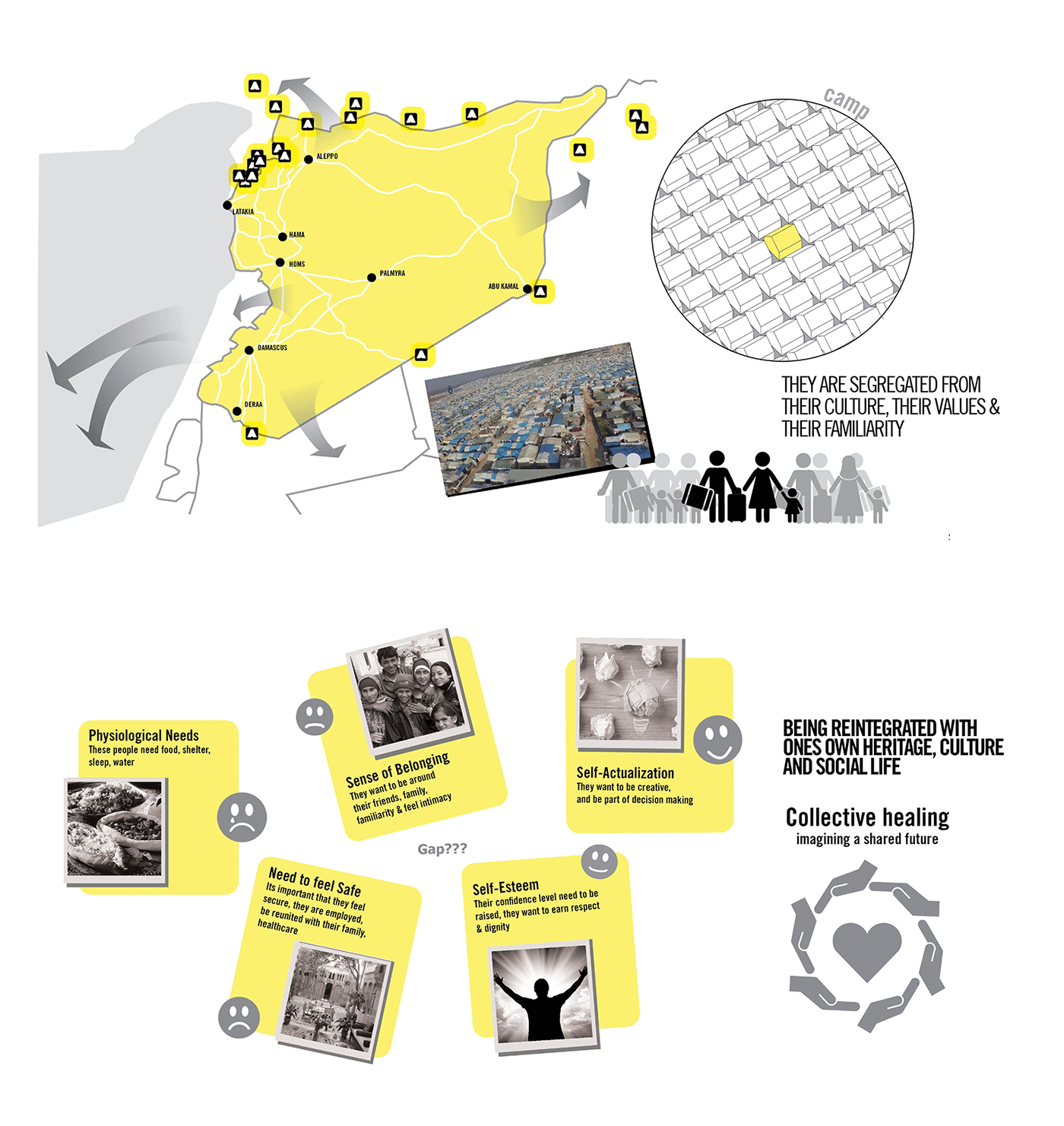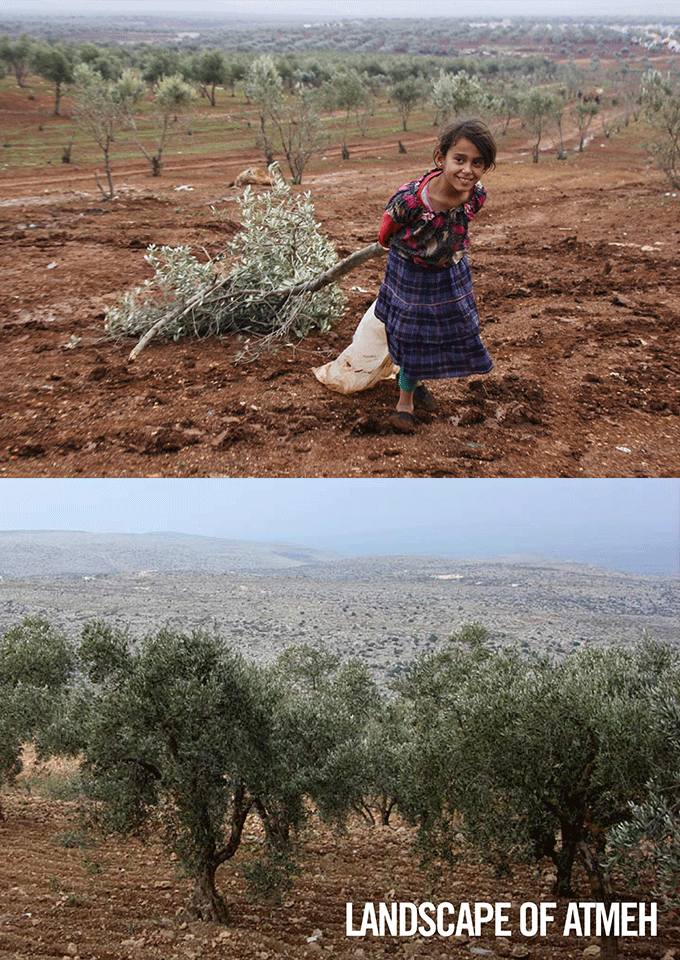 The design process starts with one human and his needs. Around this unit we developed a modular system that can grow in any direction to provide for additional needs. This offers a great amount of flexibility and can react to different situations. 
A group of dwellings around a shared courtyard creates a clusters, the clusters creates the neighborhood and the neighborhood creates the village. This approach takes on thoughts of a society, where each person is equally important as part of the larger community.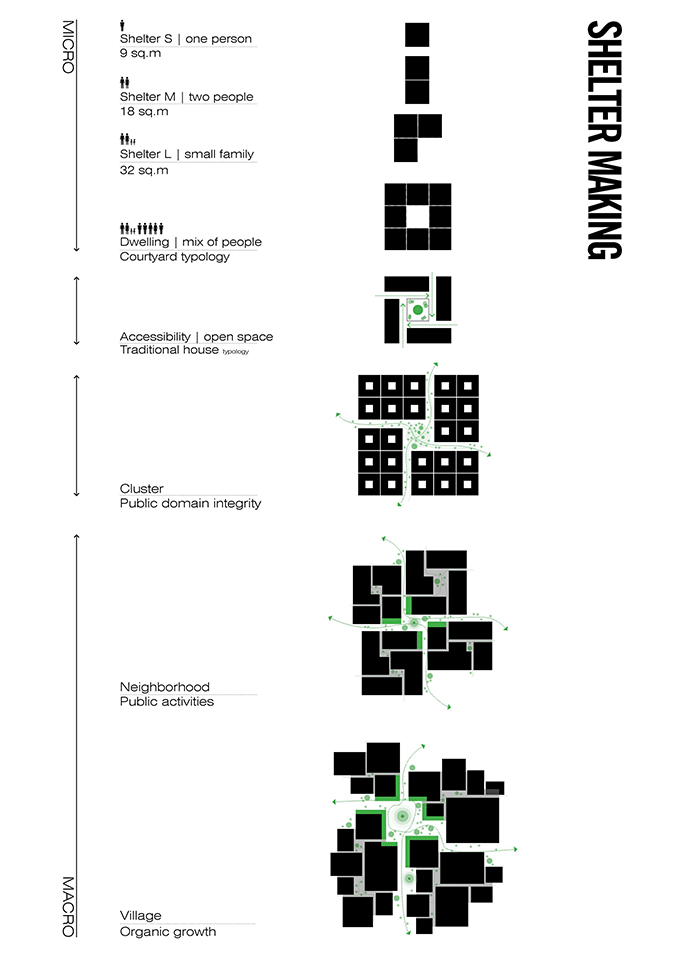 The master plan starts with immediate acupuncture within the existing camp. By improving and engaging the existing community, groups of residents will be encouraged to start building the first new structures. With the right tools and guidance these structures will further grow when more and more residents start to engage.  
The new urban fabric is build up with an hierarchy of public open spaces. These spaces will integrate storm-water collection and encourage wind flow for passive cooling.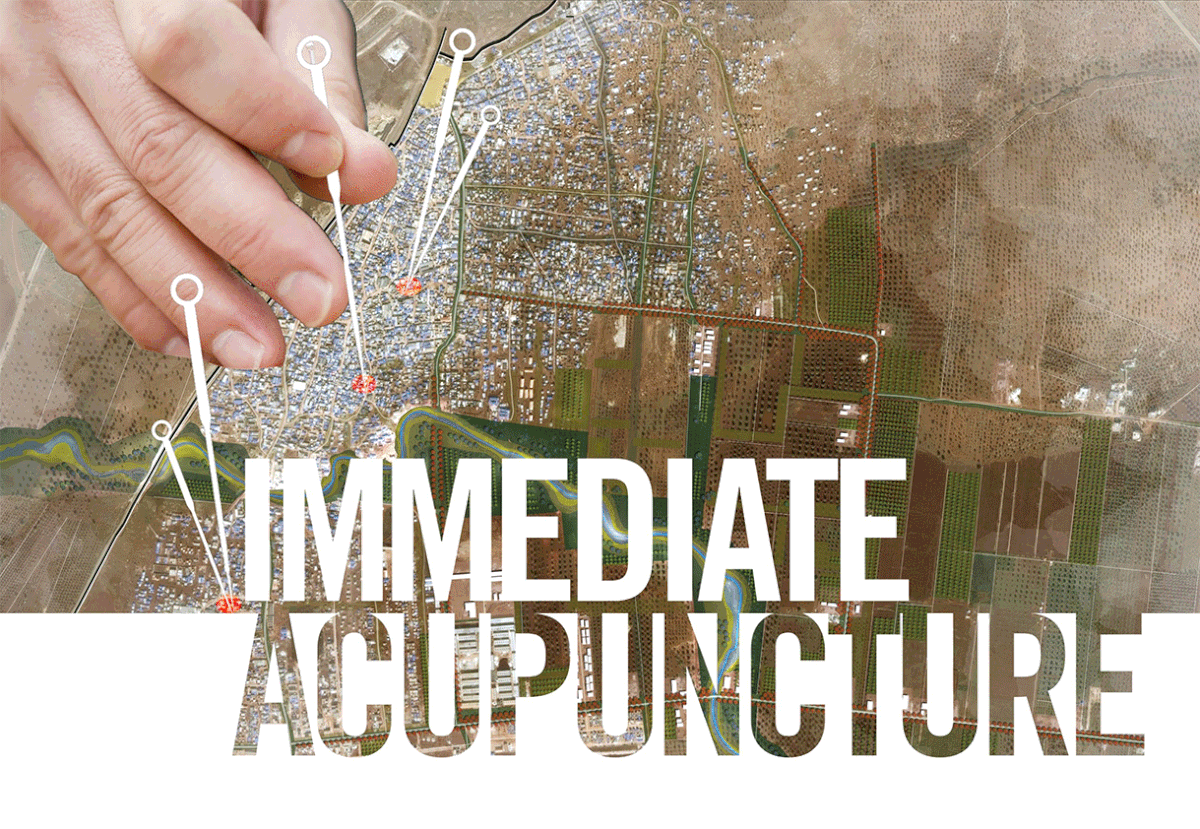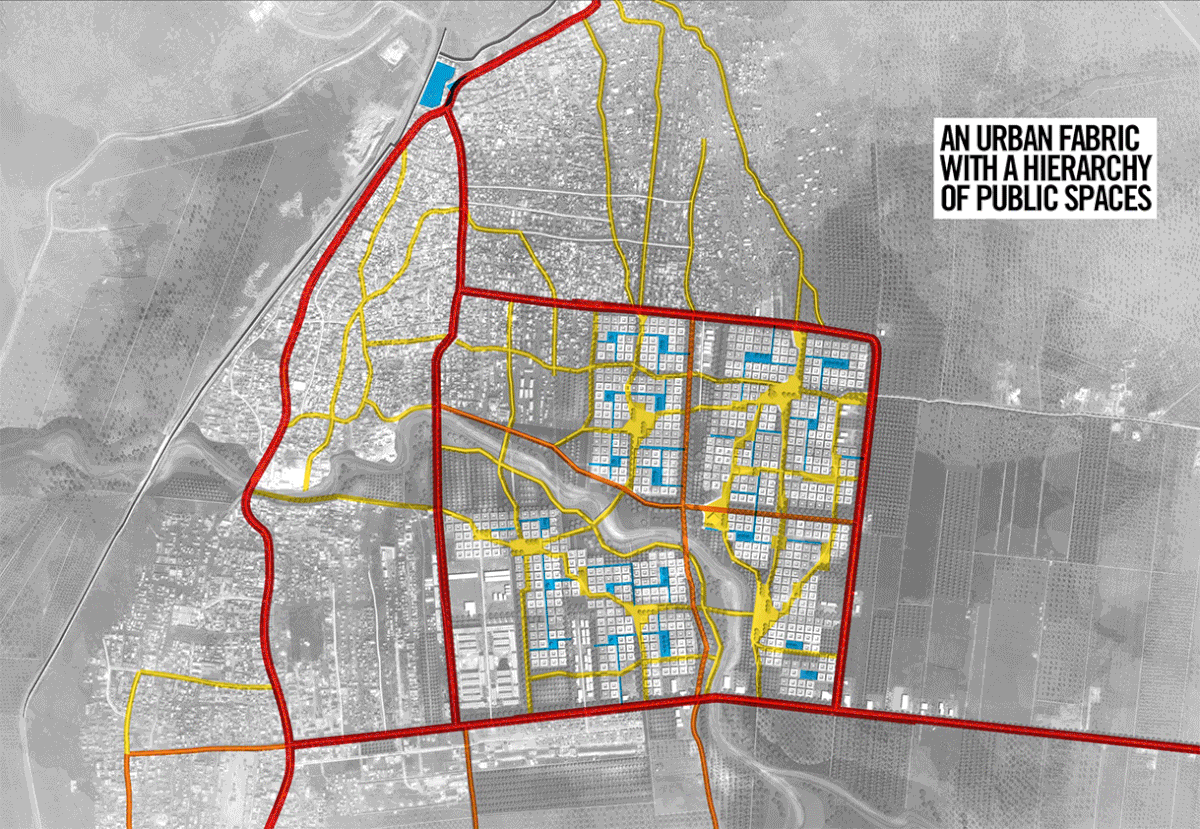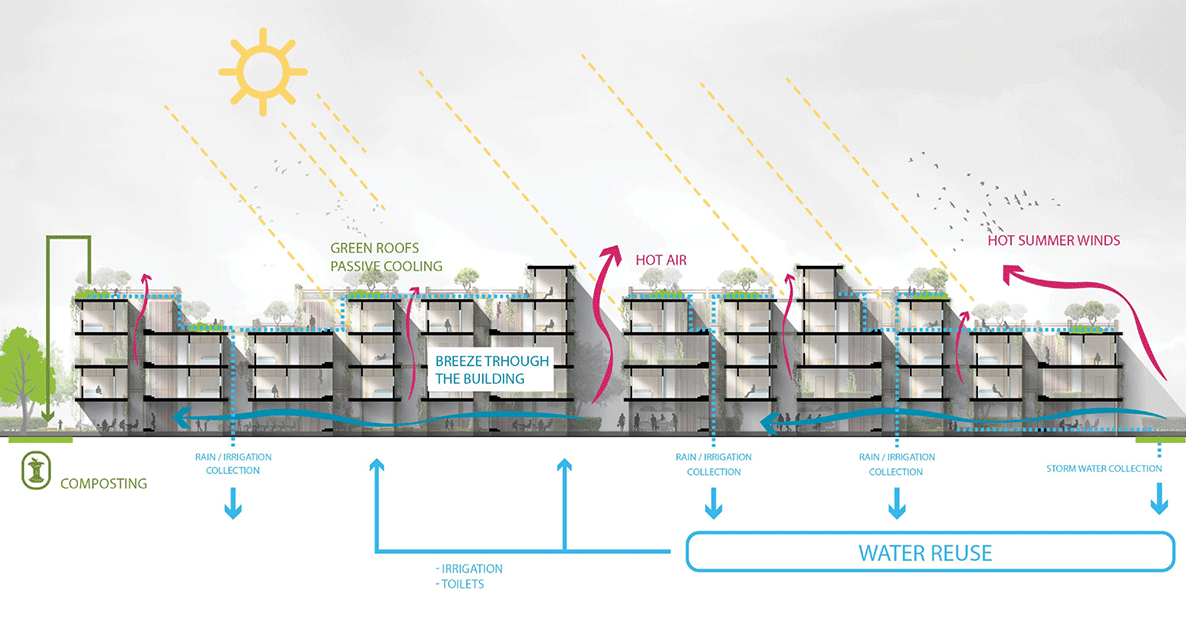 The ground floor of the future structures are planned for community functions and community engagement. The narrow sikka's provide shaded pathways. Storm and rain water collection will be used to irrigate the urban farming on the roofs. 

"World of Walls: How 65 countries have erected fences on their borders, as governments try to hold back the tide of migrants." Simon Tomlinson
More and more countries pull up walls along its borders. Whereby borders become a no-mans land for the people in between. Creating border cities, a new typology, might be a necessity for many people stranded. Build with a sense of belonging, collective healing and a shared future. 
Border cities - expanding into a wall of hope.

"life is architecture, and architecture is the mirror of life"